When you hear about Mercury retrograde in astrology, you'll usually hear it described as– at best– an annoyance. At worst, a reason to stop in your tracks and pull the covers over your head for three weeks.
That Mercury rx is annoying is undoubtedly true. With the lights blinking off and on, wind and weather kicking up, technology glitches, misunderstandings, wrong turns and traffic jams, we have reason to be annoyed and reason to be extra cautious during Mercury retro.
But you can come out from under the covers. There is a method to the madness, and I want to help you understand and take advantage of it.
Why is Mercury retrograde so irritating?
When we set our goals and intentions for the hour, the day, the week, most of us bring our agenda to the table. We want to be "on" all the time, and we expect the world around us to cooperate. When Mercury retrograde comes around, our reaction is to resist it. Oh, bleeping bleep! Look at all these bleeping obstacles. But working with the planetary energy always turns out better than resisting it.
The Magic of Mercury retrograde
If you can find space to slow down, let go of expectations, and go with the flow, you can get some very important work done. You could pick up an important thread from the past. Then you'll come out on the other side well-informed, rehearsed, and ready to move forward once again.
Retrogrades draw the energy to the past.
A retrograde planet retraces its steps, revisiting territory it covered before. Retrogrades draw your energy to the past. In the case of Mercury retrograde, it's your thinking, communications, day to day activities. You might find an object you thought you had lost, catch up with an old friend or colleague, or rediscover something valuable in an old notebook or computer file.
(You could even go back and touch up your astrology skills with a review of the basics.)
Fill in the frameworks you created in the past when things were moving along at a faster rate. Develop those ideas. This isn't the time to write new chapters. It's time for a round of edits on the ones you have.
Retrogrades draw the energy inward.
Reliable information may be difficult to come by during Mercury retrograde, but you make up for it with inner awareness! Pay attention to the deeper issues during Mercury retrograde. Let your dreams and meditations inform you. Go back and ask the "why" questions. Look past the surface chaos to the inner root causes of the thorny issues.
Are you an Underdog?
In sports, Mercury retrograde gives the underdog an edge. I think the same principle must apply in other matters too. It's Rocky Balboa time.
Recalibration, reorientation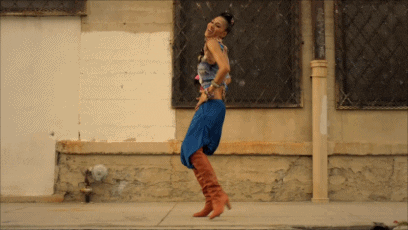 Imagine Mercury as a character who must walk backward for a time. Moving backward is harder than forward because the pattern is contrary to your usual. You have to slow down and pay closer attention to what you're doing and where you're going.
What's the upside of walking backward? You gain a new perspective. You use different muscles groups and neural pathways. It is much easier to see where you have been, and what you might have missed or overlooked along the way while you were moving faster in the other direction, with a different part of your mind switched on.
So take your time when Mercury is retrograde. Don't rush to a decision or "bang the puzzle piece" to make it fit. If you try to barrel ahead at the same rate of speed that you normally do, you might fall on your butt! But if you respect the energy and work with it, you can get a lot of good out of Mercury retrograde.